News
The F-35 Effect
May 03, 2021
An effect is a result or an outcome. In other words, a conclusion.
Every mission has a desired effect and every warfighter is on a mission.   
The 5th Generation F-35's effect on the battlespace is unrivaled, delivering critical capabilities to enable mission success. 
The F-35 brings a decisive advantage to the battlespace through a combination of vital capabilities – on top of speed, agility and range, the F-35 also delivers multi-spectral awareness, automated, closed-loop sensor fusion and advanced data links. In other words, the F-35 shares critical information, leveraging this combination of capabilities to maximize the power of systems across air, land, sea and space domains.
Recently, the 5th Generation aircraft put those capabilities to action in a demonstration known as Project Hydra, where it showcased the ability to connect disparate systems and provide complete awareness across domains, a critical capability for deterring rapidly advancing threats. 
Simply put it is the most advanced multi-role fighter in the world – delivering unmatched lethality, survivability, and connectivity for warfighters.
Keeping The F-35 Mission Ready
What does it take to keep the unmatched F-35 and the effect it has on the battlespace mission ready?
It takes an enterprise – a collaborative team of Aerospace and Defense industry partners and the U.S. government – working together to solve problems and efficiently operate and maintain a 5th Generation weapons system.
It takes highly skilled maintainers on the flight line and the front line. It takes aviation technicians, engineers, program managers, and a global network of more than 1,900 suppliers – all doing their part and applying their expertise to support the mission of delivering air dominance.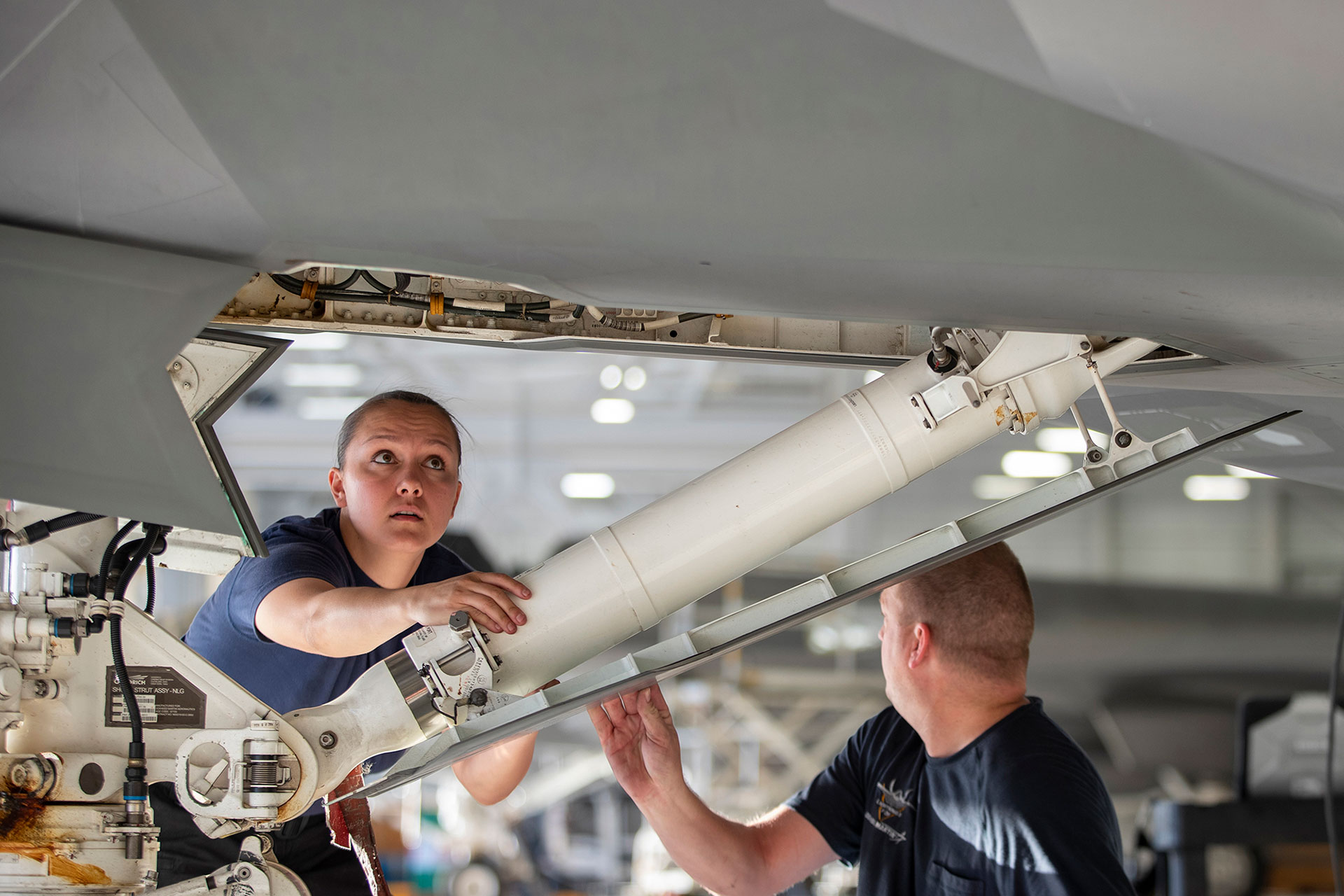 It's an all-in, joint endeavor to continually improve aircraft performance. 5th Gen Sustainment is built around several transformative areas, all designed to ensure aircraft are mission ready anytime, anywhere. High reliability, high velocity supply chain, predictive health and advanced analytics as well as condition-based maintenance all enable those on the flight line to hand over jets that are ready to fly, fight and win.
F-35 Sustainment capabilities are delivering today and growing in effectiveness while also reducing cost. The Mission Capable rates of the F-35 are averaging approximately 70% and even higher for deployed units. During a recent 18-month deployment to the CENTCOM Area of Responsibility, the U.S. Air Force averaged five-hour sorties. At a recent Red Flag exercise, the U.S. Air Force did not miss a single sortie due to maintenance issues. The collective F-35 Sustainment effort is an incredible feat, and it's fueled by affordability.
Fueled by Affordability
Keeping the F-35 affordable also takes an enterprise-wide effort. Industry and government continue to find ways to balance manpower and material requirements, while ensuring the F-35 is fully operational.
The F-35 enterprise has made great progress in reducing the cost to sustain F-35s. For example, collective efforts have reduced the overall Cost per Flight Hour (CpFH) of the USAF F-35 A model by 20% since 2017.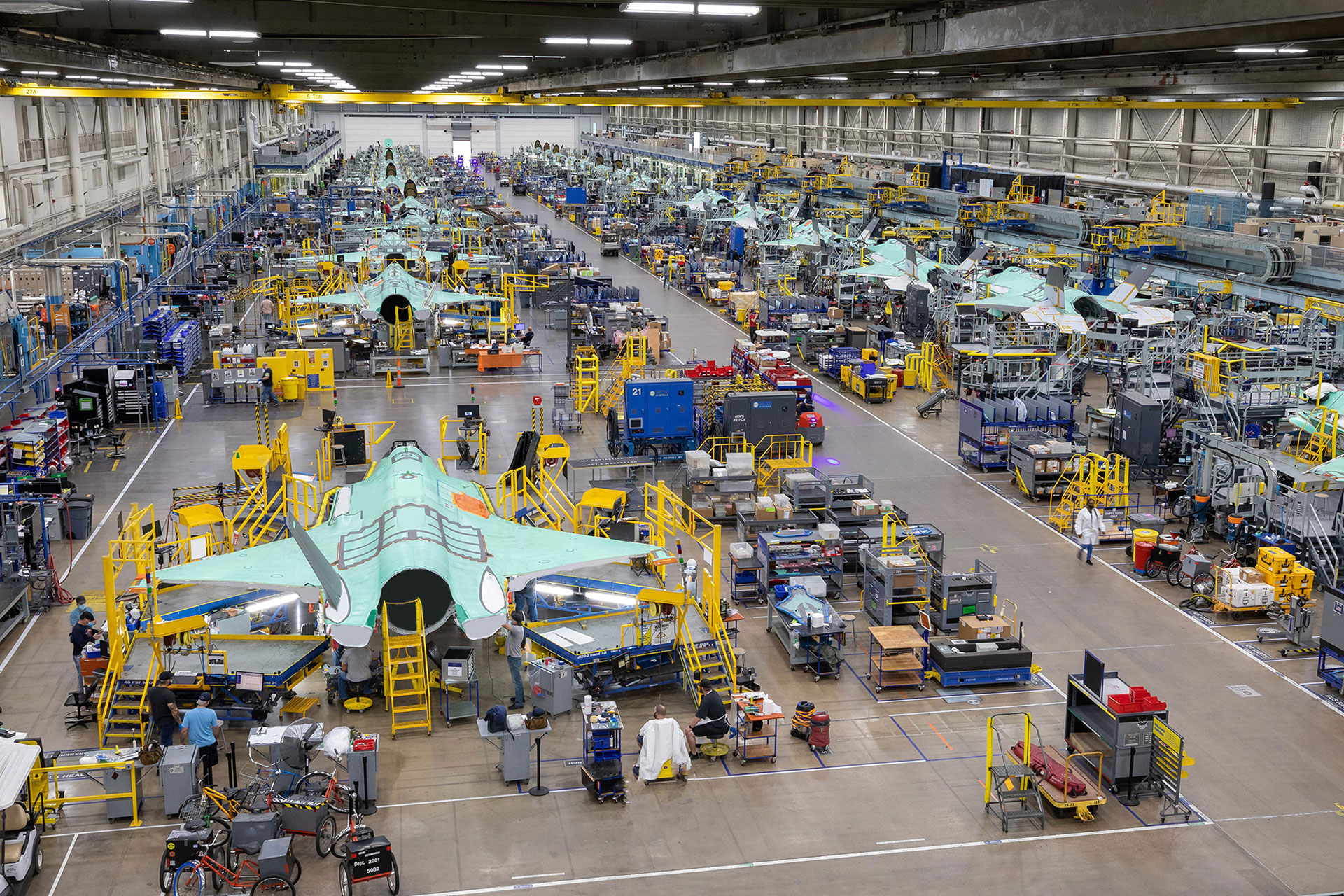 Over the next five years, the F-35 fleet will more than double in size, and flight hours will increase by almost 200%. These two factors, along with continued investment in sustainment capabilities and improvements, and the acceleration of 68 depot repair lines, will allow the F-35 Program to reduce operating costs even further.
Affordability is key, because the F-35 is the backbone of allied airpower for 13 nations and counting. The F-35 is critical to maintaining air combat superiority as adversaries advance and legacy aircraft age.
---