News
Strengthening Global Airpower: The 200th International F-35
May 13, 2021
Today's environment, marked by increasingly advanced threats, requires technology and systems that enable allies to work as an integrated, networked force. The F-35 program is a prime example of this approach. In operation with nine nations, the F-35 offers unmatched interoperability that strengthens alliance-based deterrence around the world.
With more than 200 F-35s now delivered to international operators, the impact of the global fleet is substantial – both in its size and significance. This partnership, built on a foundation of shared development, capability and security, was part of the F-35 program from the start and continues to strengthen the impact of the global F-35 fleet:
The F-35 program is built on a foundation of partnership. The F-35 is developed, produced and supported by an international team of government allies and aerospace industry leaders.
The program has eight international partner countries. The U.S., United Kingdom, Italy, Netherlands, Australia, Norway, Denmark and Canada are partner countries and leading aerospace and defense companies from each nation have had a hand in the development of the aircraft.
Six Foreign Military Sales customers are also procuring the F-35 – Israel, Japan, South Korea, Belgium, Poland and Singapore.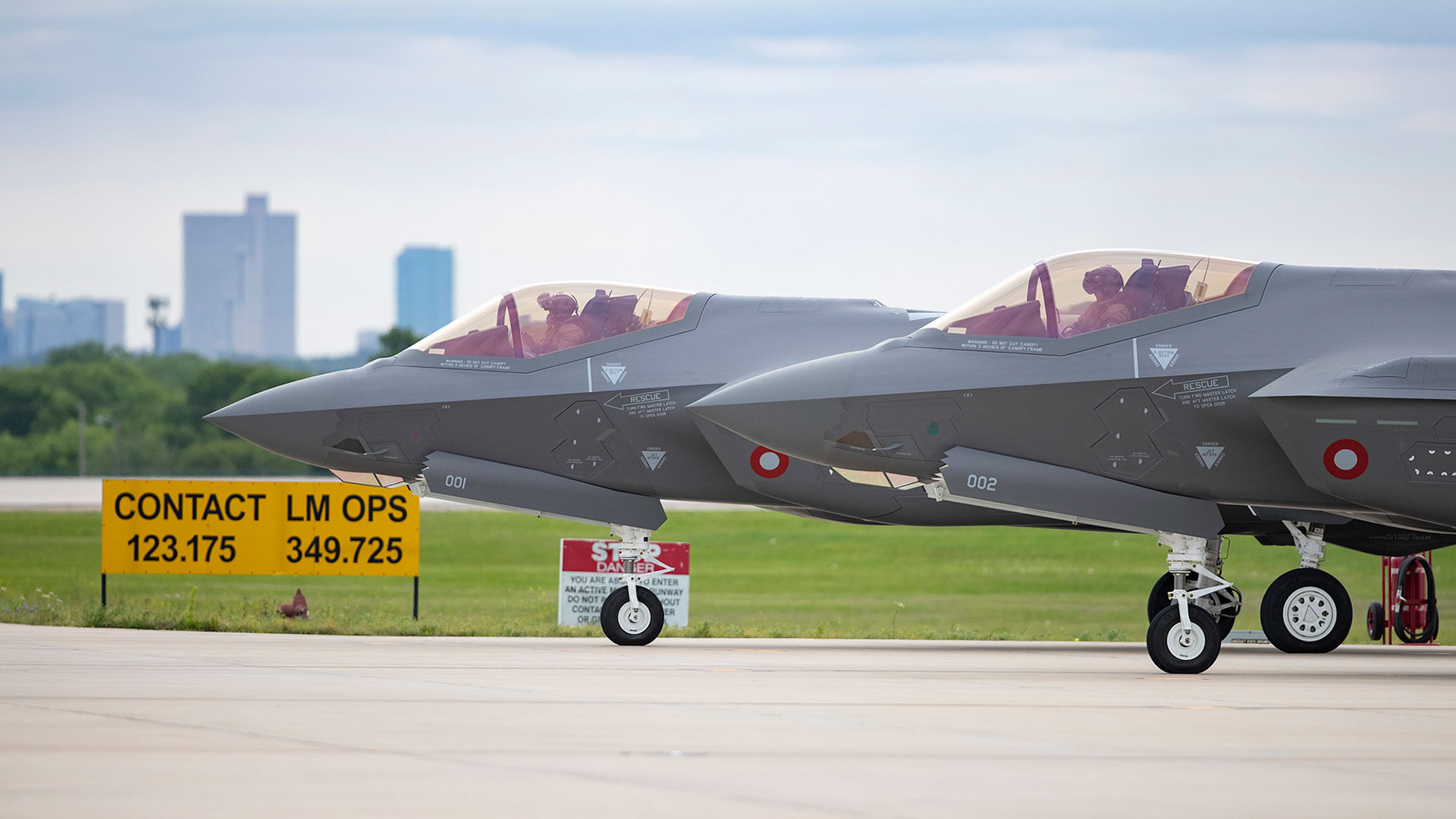 5th Generation Capabilities Enable Joint Battlespace Operations
The F-35's capabilities – advanced sensor and communications suites, along with networked data links – provide operators a picture of the environment that can be shared with other systems in the battlespace. This significantly enhances awareness and survivability for the pilot – and the entire allied force – and equips the warfighter with critical capabilities and information in seconds. Simply put, the F-35 is a force multiplier, leveraging advanced capabilities and its global presence to enable Joint All-Domain Operations across allied nations.
This philosophy and way of operating has been proven during a series of deployments and exercises, most recently as part of NATO air policing in Iceland and Estonia, Project Hydra (a Lockheed Martin, Missile Defense Agency and U.S. Air Force data-sharing demonstration) and Northern Edge (a highly-realistic, cross-service U.S. training exercise). These joint exercises strengthen defense relationships and global security.
Right now, U.S. and U.K. F-35Bs are sharing the deck of HMS Queen Elizabeth as part of the U.K. Carrier Strike Group's (CSG) operational deployment. It's the first time U.S. F-35s have operationally deployed on another country's aircraft carrier, reinforcing the power of joint operations made possible by the global F-35 fleet.
"This deployment highlights the global reach of the U.S. and U.K. Armed Forces and their interoperability," said Col. Simon Doran, U.S. Senior National Representative (SNR) to the CSG. "The U.K. stands amongst our most stalwart and capable allies and this deployment enhances the deterrence and defense capabilities of the NATO Alliance."
The growth of the international F-35 fleet serves as a beacon of allied capability and partnership, bringing nations together to collaborate and strengthen global security for generations to come.
---