North to the Future: F-35 and Alaska's Strategic Mission
October 14, 2021
As America's northern-most air base, Eielson Air Force Base, Alaska, enables regional deterrence and diplomacy. The F-35s assigned to Eielson's 355th and 356th Fighter Squadrons provide stability and foster military partnerships with allies around the world.
Eielson, located in the heart of interior Alaska, was injected with new life in 2016 when it was named the next home for the F-35. By the spring of 2022, 54 F-35s will call Alaska home.
Located next to the vast Joint Pacific Alaska Range Complex and close to Joint Base Elmendorf-Richardson and its F-22s, Eielson is a lynchpin in the Arctic region and U.S. Indo-Pacific Command (INDOPACOM) area of responsibility.
When the 354th Fighter Wing's A-10 Thunderbolts were distributed to other units in 2007, the unit's primary mission turned to training combat pilots – primarily during the Pacific Air Force's premier large force exercise: Red Flag-Alaska.
Today, the 354th's mission has expanded with the introduction of the F-35. Eielson's 354th is now tasked "to provide combat-ready fifth-generation airpower, advanced integration training, and strategic arctic airpower basing."
Atop and Center of the World
Reactivating the Wing as a combat-coded force underscores Alaska's strategic importance to U.S. security.
"Having two combat-coded F-35A squadrons at Eielson Air Force Base will provide [Pacific Air Forces] and combatant commanders across the globe additional asset and deployment options, should the need arise to deter aggression by our adversaries," said Lt. Col. Samuel Chipman, who commands the 355th Fighter Squadron.  
"We are an Indo-Pacific nation, and we are an Arctic nation. And here in Alaska, those two critical regions intersect," said U.S. Secretary of Defense Lloyd Austin.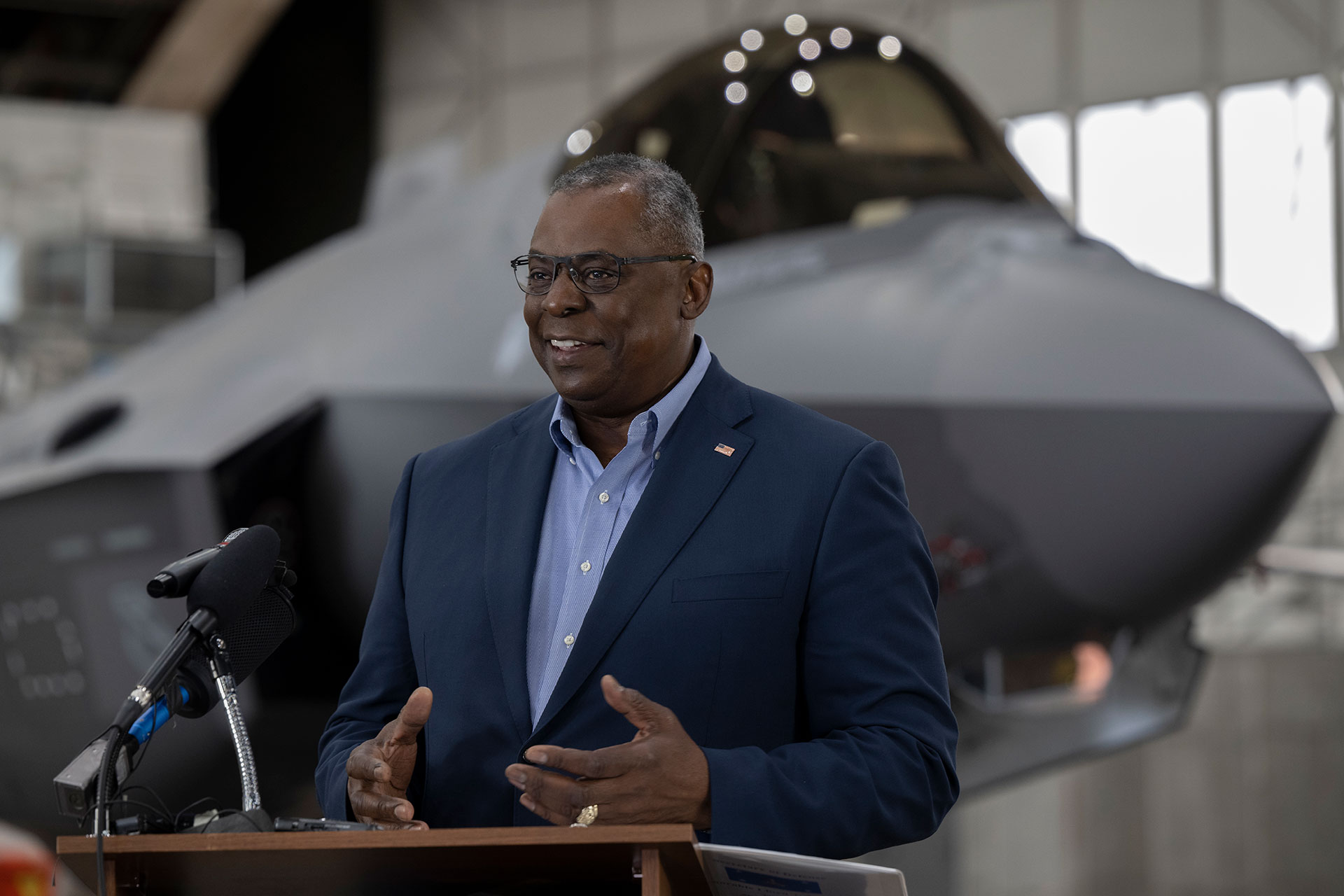 In July 2020, the U.S. Air Force unveiled its Arctic Strategy, which is focused on four main pillars: vigilance, power projection, cooperation and preparation.
The strategy states that once Eielson has its full fleet of F-35s, "Alaska's unparalleled concentration of fifth generation fighters will represent a highly-effective power projection capability."
"F-35s, such as the ones stationed at Eielson [Air Force Base, Alaska], and F-22s, stationed at [Joint Base Elmendorf–Richardson, Alaska], have real world, real time, operational missions that have direct impacts on our national security," said U.S. Senator Lisa Murkowski of Alaska. "Alaska is home to more fifth generation aircraft than anywhere else in the world."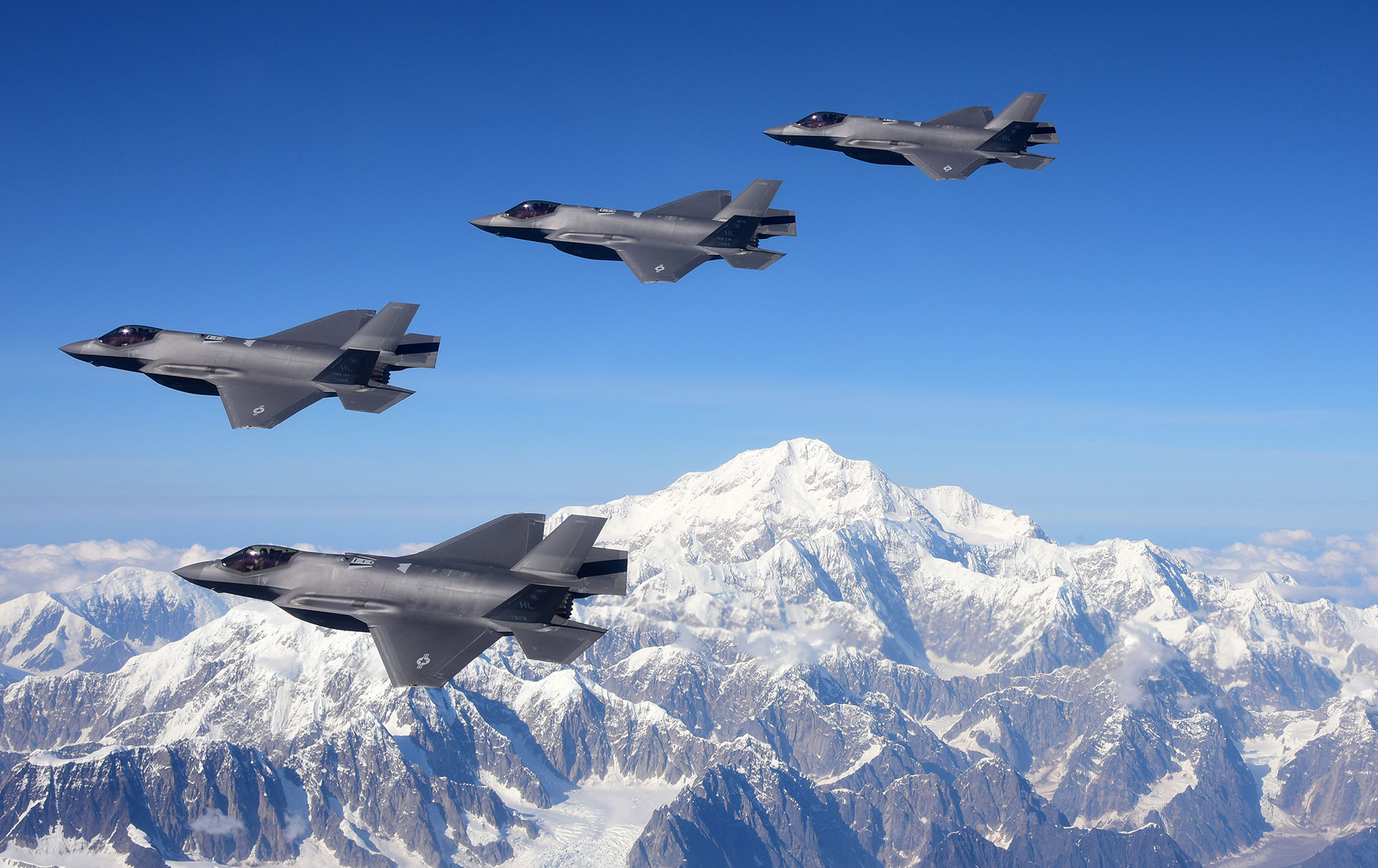 Power of the People
The influx of advanced fighters to the region is also creating jobs and opportunities in the Fairbanks region.
The introduction of the F-35 has grown Eielson's population by almost 50 percent. More than 2,500 active-duty personnel are located at the base, with additional service men and women set to arrive as the fleet increases. There are currently 32 F-35s at the base as further aircraft are produced at Lockheed Martin's facility in Fort Worth, Texas.
Eielson's expanded mission is creating jobs, workforce development, and economic opportunity to the community. To prepare for the influx of new fighters, the government invested in seven major construction projects from 2017 to 2020 at a cost of more than $500 million.
According to a 2016 U.S. Air Force Environmental Impact Statement, the construction projects would generate more than 2,000 new jobs for interior Alaska.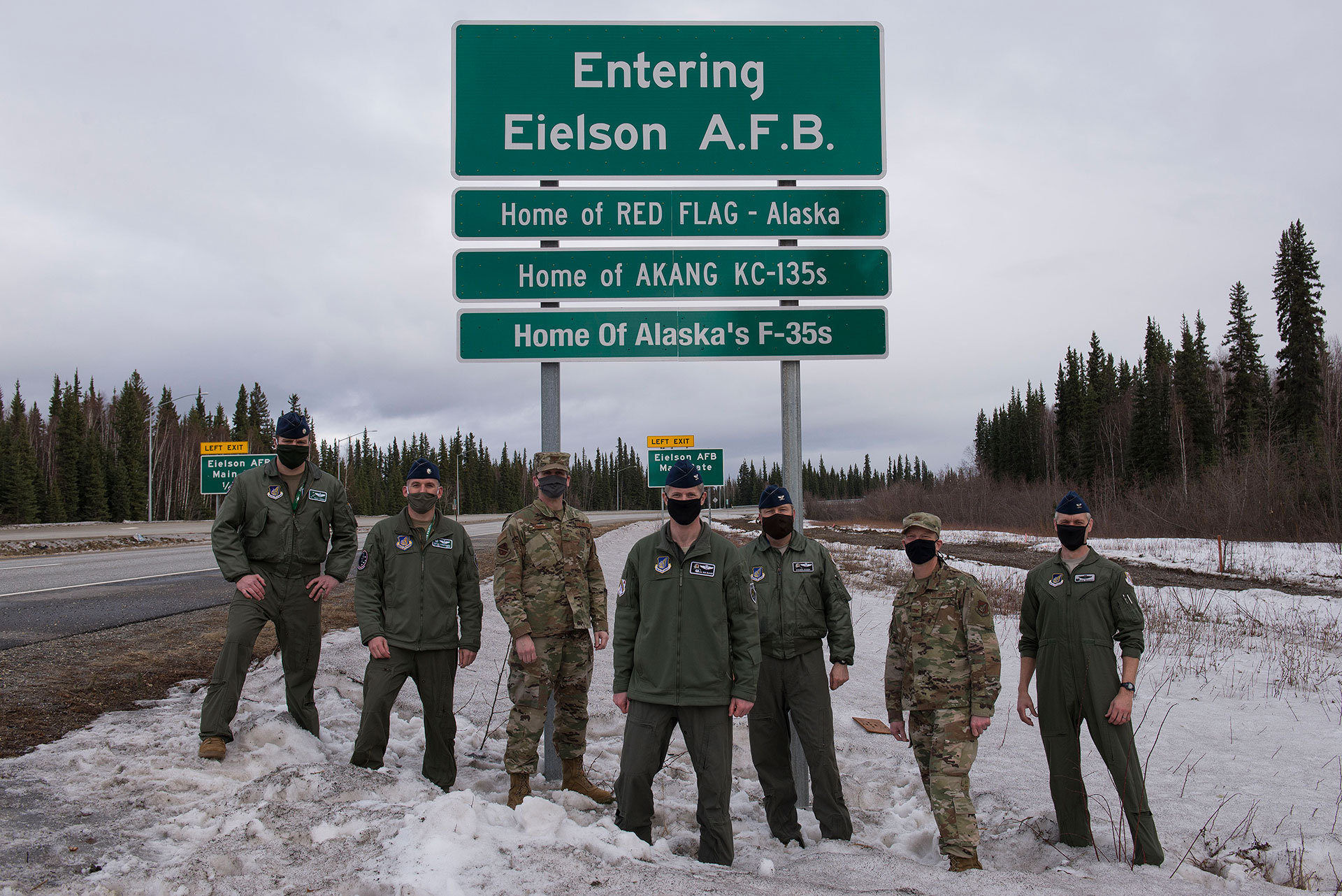 "Bringing the F-35s to the Interior [of Alaska], coupled with increased Army and Missile Defense Agency activity, also creates the foundation for long term economic stability," added Sen. Murkowski.
Allies in Alaska
In addition to training U.S. Airmen for F-35 operations – including Agile Combat Employment, hot-pit refueling, and rapid deployment exercises – Eielson Air Force Base plays a key role in training alongside international allies.
In August 2021, the U.S. Air Force and Royal Australian Air Force joined forces during Red Flag-Alaska 21-3 at Eielson. This iteration of the exercise – focused on the interoperability of allied 5th Generation assets, including the F-35A, cyber and intelligence warfare capabilities – was the first to feature Australian F-35s, along with U.S. F-35s and F-22s.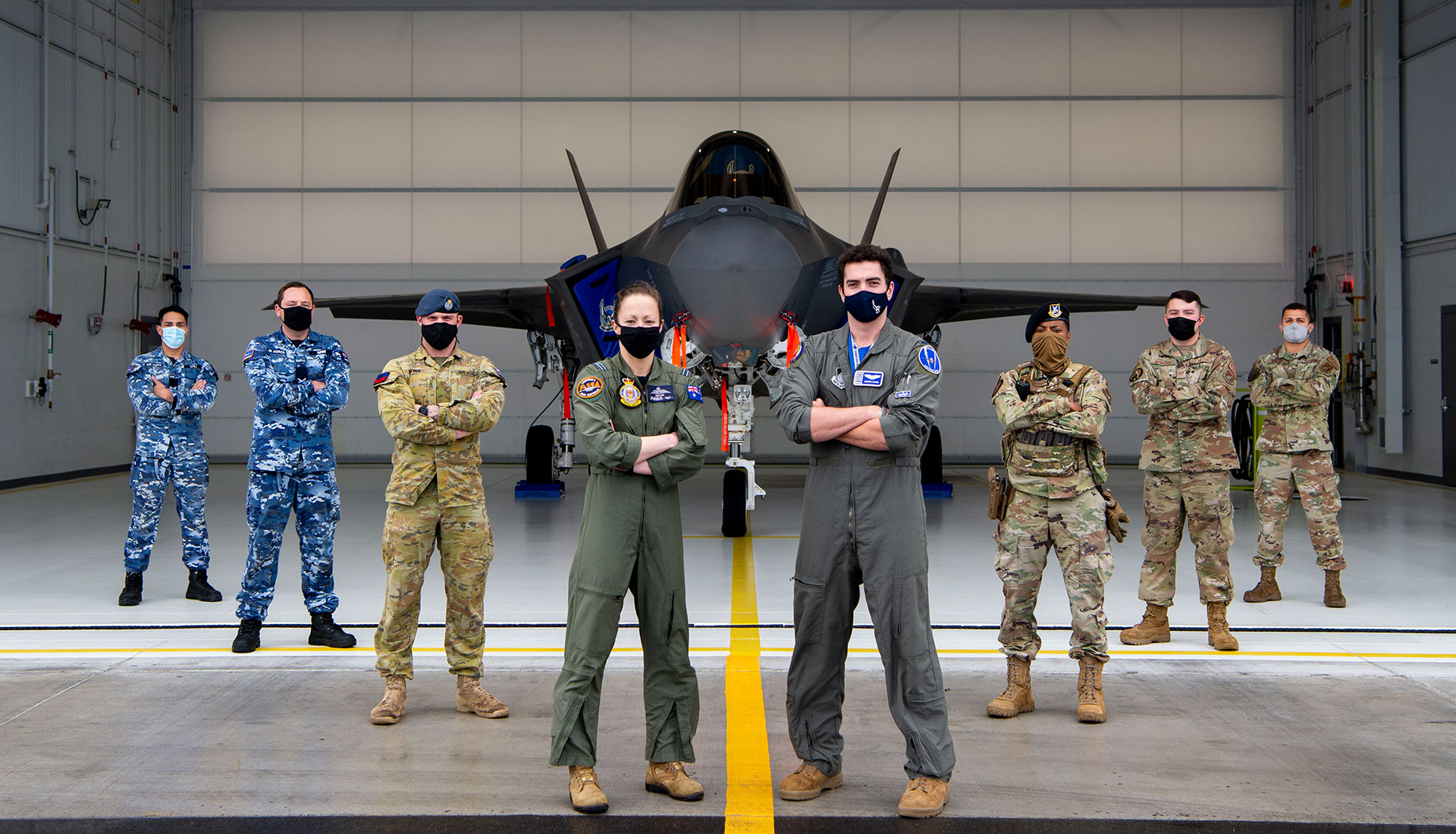 "As with all our Red Flag exercises, we are excited to work with our joint partners and allies," said Lt. Col. Ryan Eads, 354th Operations Group Detachment 1 commander. "During [RED FLAG-Alaska 21-3], we are hosting the [Royal Australian Air Force], and we will continue to sharpen our lethality and refine our interoperability."
"Our Airmen are always ready to integrate with joint and allied forces, using the full extent of the JPARC and our assets to prepare for anything, anytime, anywhere," added Lt. Col. James Collins, who commands the 353rd Combat Training Squadron.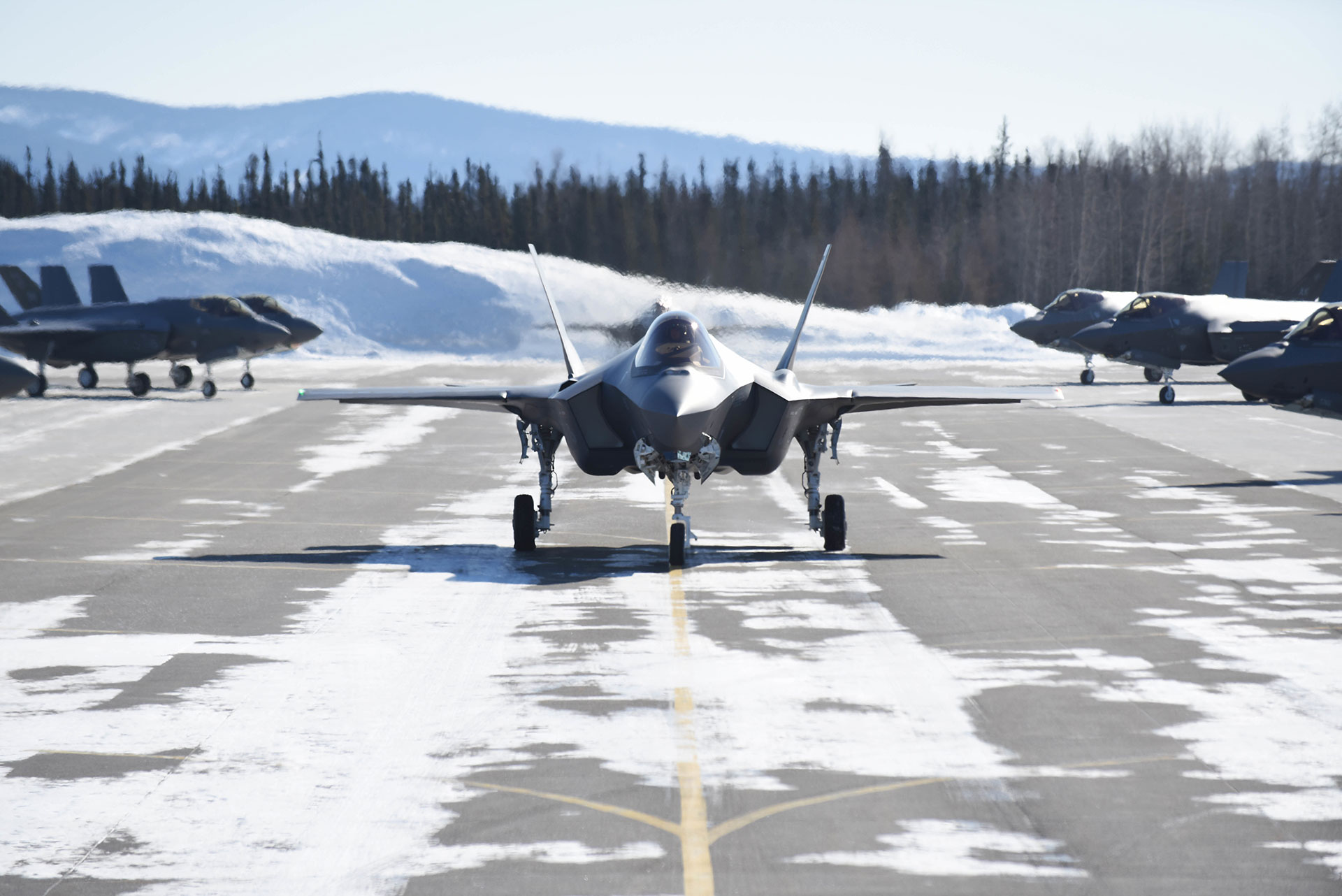 "I have long supported bringing the F-35s to Eielson, not only for the positive economic impacts it will bring to our state, but for the critical mission the F-35s will support," U.S. Congressman Don Young
said
of his state. "No other location in the world offers the strategic value offered in Alaska, and the Air Force has recognized that."
---