News
A Historic First: U.S. Navy's First F-35C Squadron Forward Deploys Aboard the USS CARL VINSON
August 05, 2021
Earlier this week, the "Argonauts" of Navy Strike Fighter Squadron 147 (VFA-147) joined Carrier Air Wing 2 (CVW-2) aboard the USS Carl Vinson as they embarked on their first-ever forward deployment with the F-35C Lightning II.
This deployment also marks the first operational deployment of the Navy's new Carrier Air Wing of the Future which includes the F-35C, F/A-18E/F, EA-18G, E-2D, and CMV-22. This new air wing construct brings greater lethality, maritime dominance, deterrence thanks to the integration of the F-35s game-changing 5th Generation capabilities with 4th generation aircraft already deployed by the U.S. Navy. The F-35Cs unique attributes and capabilities have been acknowledged by the rest of CVW-2 as the key contributor to the now enhanced Carl Vinson Strike Group.
"The F-35C drastically improves the lethality and survivability of the air wing, and the entire strike group," said CDR Jeff Fellows, the former commanding officer of VFA-147. "The aircraft's ability to rapidly absorb and distribute time-critical information to other aircraft, surface ships, and joint assets is unparalleled. No other aircraft in the world can match it."
This deployment marks the first time in U.S. naval aviation history that a stealth strike fighter has been deployed operationally on an aircraft carrier. The F-35's ability to penetrate contested environments, detect and fuse information from many sources, and link a fused battlespace picture to other Strike Group assets and decision-makers makes it an unparalleled addition to CVW-2.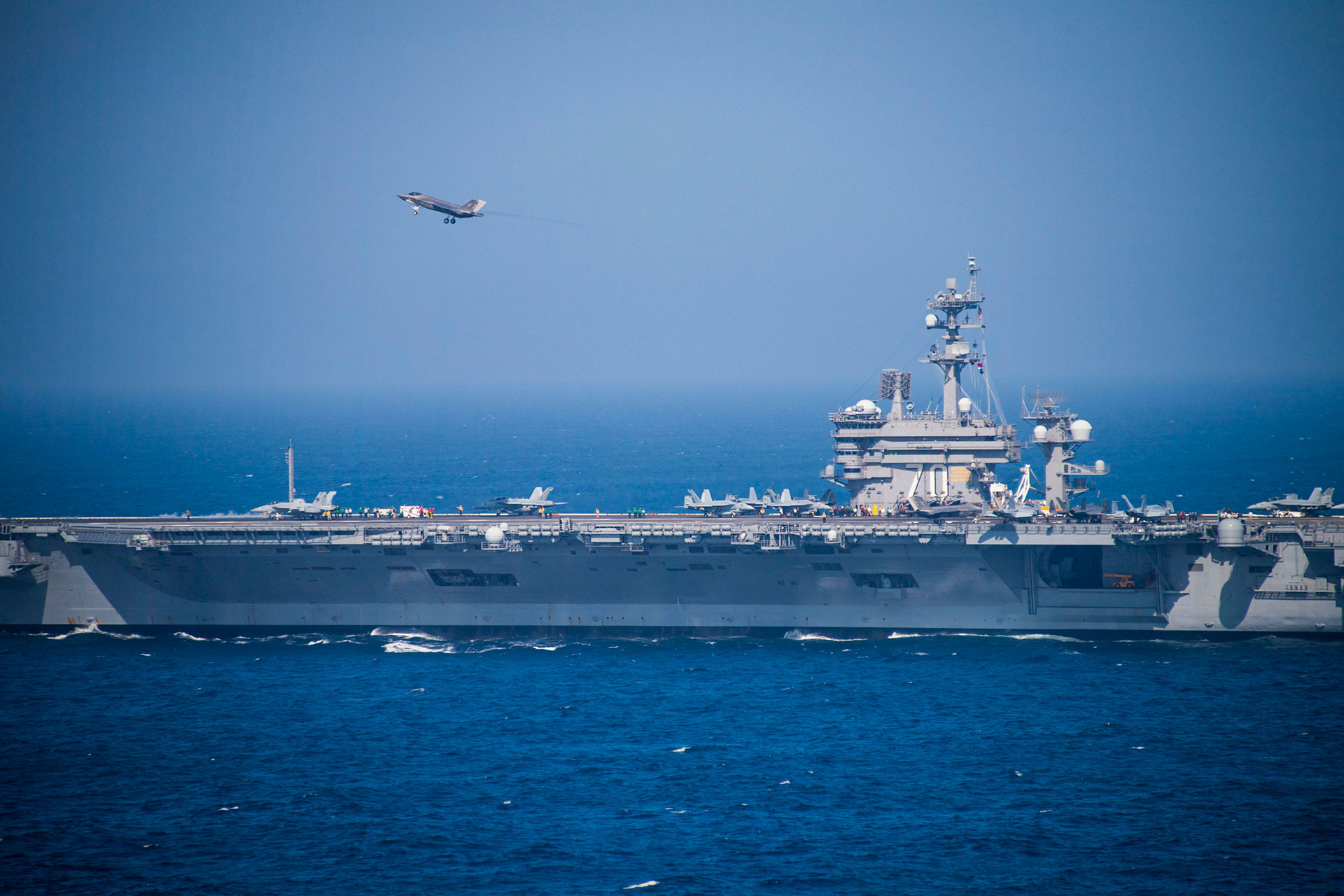 About the F-35C
The F-35C aircraft carrier variant is the only 5th Generation, long-range stealth strike fighter designed and built explicitly for aircraft carrier operations. With stealth technology, supersonic speed, advanced sensors, weapons capacity and increased range, and the ability to distribute fused data across the battlespace, the F-35C will deliver a capability overmatch never previously seen operating from U.S. Navy aircraft carriers.
The F-35C features more robust landing gear to handle carrier takeoffs and landings, folding wings to fit on a crowded flight deck, larger wings, a slightly larger payload, and a slightly longer operating range.
---