News
Partnering with Danish Industry
April 07, 2021
For over a decade, Denmark has been an invaluable partner on F-35 production, development and sustainment activities, and will continue to contribute on the F-35 program through industrial participation over the next 40 years. Danish-produced components are found on every F-35 that is produced globally. In fact, F-35 component production is going on right now in Denmark.
Two Danish companies, Terma and Multicut, have been awarded work on the program and are currently making parts such as pylons, advanced composites, radar components and horizontal tail edges, as well as providing software solutions on every single F-35. Danish companies like Terma and Multicut will not only contribute to the production of the aircraft, but also in sustainment.
Multicut A/S
In 2015, Multicut, a precision component manufacturer in Vildbjerg, Demark, was awarded a contract with Lockheed Martin to manufacture aluminum components, such as brackets and fittings, for the F-35.
Multicut also manufactures external components for the F135 engine, the propulsion system for the F-35. 
Terma A/S
With over 50 years of manufacturing experience, Terma has manufactured components for Lockheed Martin since 1976, as a partner on the F-16 program. Since 2000, Terma has  manufactured horizontal tail composites, horizontal tail leading edges and inboard edges, missionized gun pods, radar components, center fuselage components, air to ground pylons and DART pods on the F-35.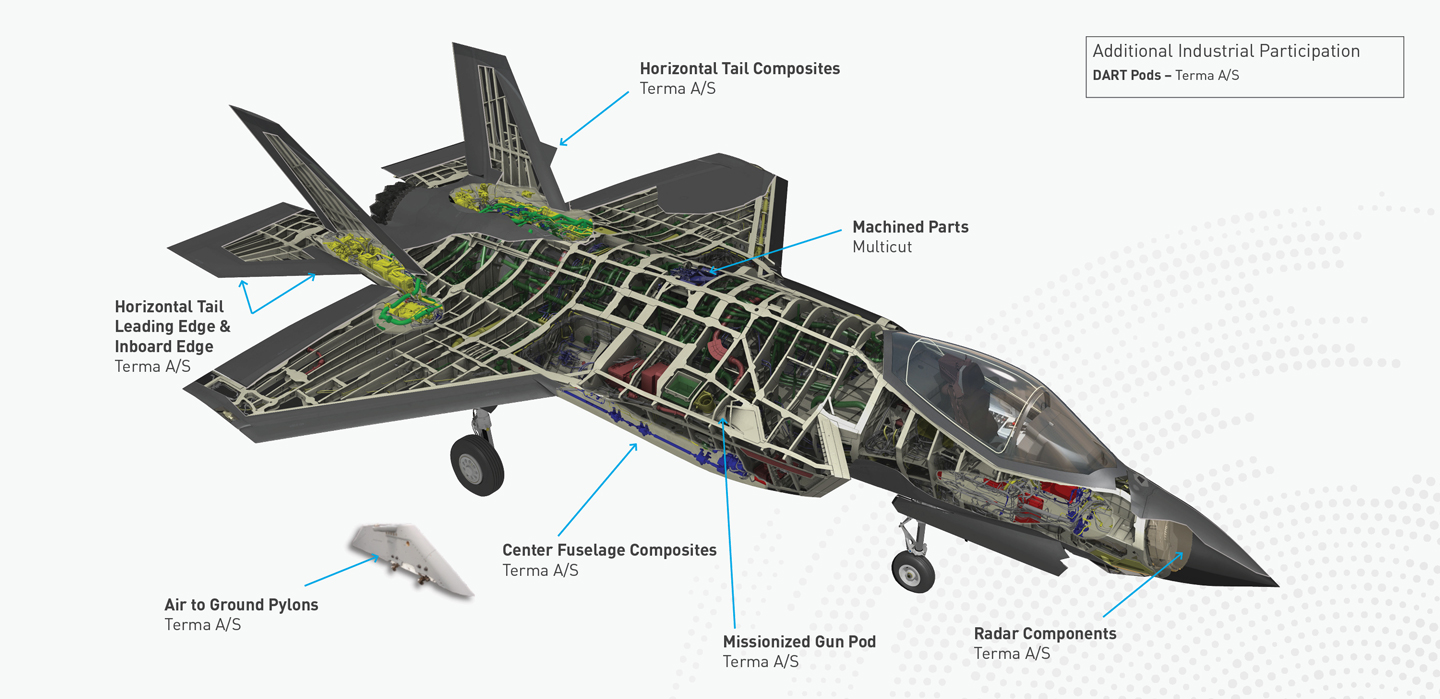 Investing in Denmark's Future
Terma, Multicut and Lockheed Martin have partnered with the Danish Metalworkers Union (DMU) and various universities to establish a production apprentice and engineering internship program. The program aims to help strengthen Denmark's workforce pipeline by providing future Danish leaders and STEM professionals invaluable hands on experience.
Since 2018, Multicut and Lockheed Martin have sponsored apprentices from the DMU to promote work in Denmark by recruiting and training young Danish workers for next generation manufacturing processes.  Apprentices are provided a unique opportunity to shadow and observe F-35 manufacturing processes for a period of one month.
Terma and Lockheed Martin sponsor an annual internship program at the Aeronautics facility in Fort Worth, Texas. Graduate students from Danish Technical University and Aalborg University are given the opportunity to work on the F-35 program and learn more about engineering, manufacturing, supply chain and quality assurance over a five-month period.  The interns are assigned to F-35 component and final quality engineering, rate transition and quality technologies during their time in Fort Worth.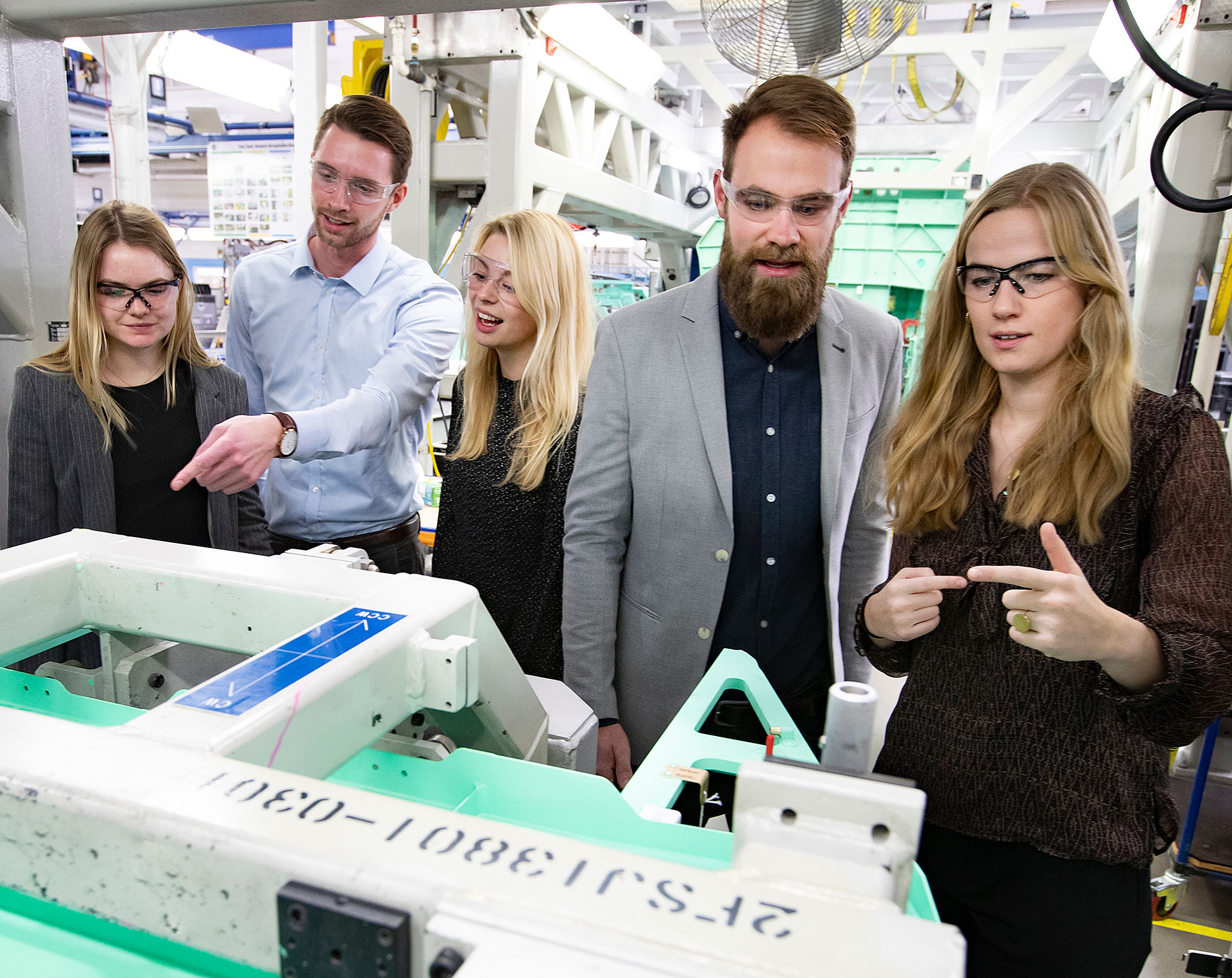 These internship and apprenticeship opportunities will continue to build up Denmark 's indigenous skills, provide a technological leap to Danish industry, and position its workers and industry to successfully contribute to future collaborative aerospace and defence programs. 
---